Hacienda Homes From 4,300 - 6,458 Square Feet
Take a privileged location and create a walled and gated new home community with the lowest price per square foot in all of Cabo and you have the makings of one of the best deals on residential real estate here in Cabo San Lucas. Pricing information can be found at the end of the property overview.To learn more or to schedule a viewing, contact Bibiana Silva or Brandon Byrne.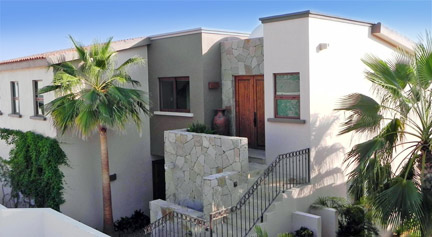 Liberal use of natural stone enhances the curb appeal of villas at Ciruelos.

Close To Downtown Cabo With Ocean Views
Ciruelos sits on a gently sloped hillside a few miles outside of Cabo San Lucas. Some homes within the development have remarkable views of Cabo Bay, the Sea of Cortez and world famous Land's End and Los Arcos, the most photographed natural feature in Los Cabos. This security gated community offers you peace and privacy, with the action of Cabo just a five minute drive away. Similar homes in the area are selling for as much as 50% more per square foot than the homes at Ciruelos.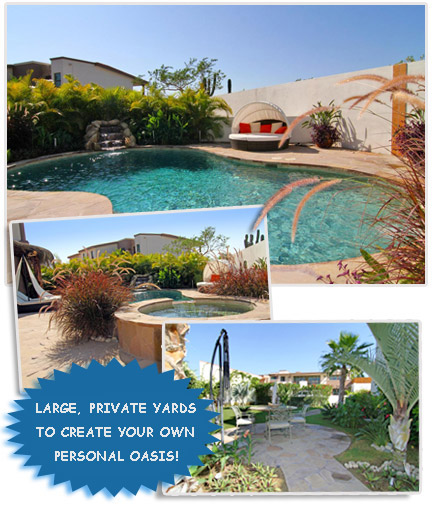 Each home at Ciruelos feature large private yards tucked into the walled lots creating a private compound for you, your family and guests.

A total of 47 new single-family homes will be built in two phases. Each home demonstrates high-end architecture including domed and tiled roofs. Homes include 3 and 4 bedroom models.

Custom Designed Interior Features
Quality construction is a highlight of these home that includes: concrete block walls reinforced with rebar and columns, marble flooring, marble tile in showers, huge custom bathtubs, granite countertops in the kitchen, stainless steel appliances, ceiling fans, washer and dryer, mini split air conditioning units, anodized aluminum window frames, Filtrasol 6 millimeter type window glass, solid first quality Alder or similar front door, interior doors and closet doors, Emtek Locks and in-wall enclosed wiring with Levitron outlets and switches.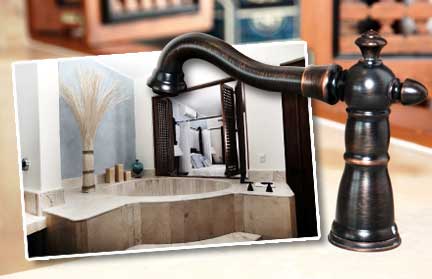 Community Highlights and Amenities at Build Out
• Private, gated and walled community with 24-hour security
• Spa & steam room with separate men's & women's dressing rooms
• Gym and rec room with television and bar
• Underground utilities (water, sewer, telephone and security)
• Concrete paved streets
PRICING INFORMATION
New home prices at Ciruelos start at $499,000 with a 50% down payment.
To learn more or to schedule a viewing, contact Bibiana Silva or Brandon Byrne.